The use of modern technology in the hotel industry has revolutionized hotel operations and guest experiences. As hoteliers understand the shifting needs of the current market, they are exploiting technology to create smart hotels that meet the needs of a technology-hungry market with high digital needs. Smart hotel technology has enabled hoteliers to streamline hotel processes, increase sustainability efforts, and improve customer experiences by providing customers with personalized services.
What are smart hotels?
These hotels use modern technology for mutual benefits for hoteliers and guests. To keep up with current hotel trends, hoteliers use technology such as voice-activated controls, smart check-in services, holographic technology, and robot concierges to improve the guest experience and make a profit. The significant increase in smart hotels can be attributed to the hospitality industry's attempt to meet the high digital expectation needs of guests.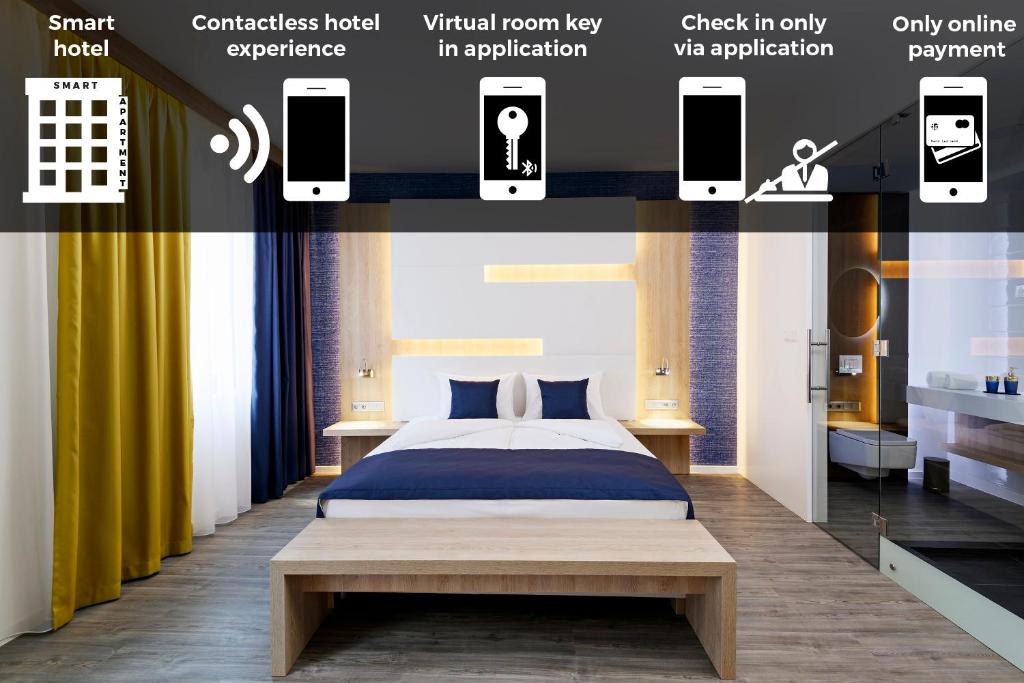 Advantages of smart hotels
The followings are some advantages of smart hotels:
Promotes convenience
The efficiency of a hotel can be measured by how fast they serve their guests. Hoteliers can use technology such as smart self-check-in, which allows guests to quickly check-in, and out at their convenience using smart devices. The use of smart technology can help hotel managers save time and resources by simplifying hotel processes. For instance, if your customer uses their smartphones to check in, you can redirect human resource to other areas.
Improve sustainability
Using technology can help the hotel industry reduce its adverse effects on the environment. For instance, hotel owners can build smart hotel rooms and smart suites equipped with smart thermostats, and smart energy management systems that can help reduce energy consumption. Hotel technology that allows guests to use their smartphones to turn the air conditioning on and off at their convenience can help save energy.
Enable remote access and controls
A smart hotel room or smart suites enables guests to control their hotel rooms remotely. For example, a guest can lock the hotel door, close and open curtains, turn TV on or off, and manipulate the lighting system. Smart hotel technology can make the guest experience more enjoyable, thus ensuring their return. Hoteliers can also remotely access rooms, change room temperature, and switch off the lights after guests have checked out.
What is smart hotel technology?
Its technology is used in the hotel industry to streamline operations and improve guest experiences. It enables efficient interactions between customers, services technology systems, and hotel employees. Hoteliers can use Smart hotel technology to collect data that helps improve customer services, increase energy conservation, and handle proper time maintenance, and repairs. Customers can use the technology to enjoy personalized services at their convenience.